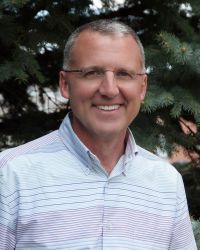 John M Stermole,
Education: B.S.B.A., Finance, University of Denver, and M.S., Mineral Economics, Colorado School of Mines
Background:  Currently John is the President of Investment Evaluations Corporation.  Since 1988 John has taught as a lecturer at Colorado School of Mines for theDepartments of Mineral Economics, and Chemical Engineering.  John has also served as a Fellow to the institute for Global Resources Policy at Colorado School of Mines.  John has also taught as an Adjunct Professor at the University of Denver, College of Law in the Natural Resources and Environmental Law program.  John has presented more than 500 "Economic Evaluation" short courses for mineral, petroleum, non0mineral companies, and government agencies.  In addition to teaching in the United States, John has also taught short courses in Australia, Canada, Chile, Colombia, Indonesia, South Africa, Switzerland, United Arab Emirates, Vietnam, South Korea and England.
Industry Experience: Prior to joining Investment Evaluations Corporation on a full time basis, John gained three years of industry experience with Lowdermilk Construction located in Englewood, Colorado.  While working at Lowdermilk he applied economic evaluation techniques to heavy construction projects relating to mine site development, highway construction, and in replacement analysis.
Publications: John M Stermole is the co-author of Economic Evaluations and Investment Decision Methods currently in its 13th Edition, as well as the related Self Teaching Manual for the Text, and Problem Solutions Manual for the Text.  John also co-authored the 1st Edition of the Global Mining Taxation Comparative Study.
Andrew H. Pederson
Education: B.A., Economics "The Modern Economic Enterprise", M.T. Masters of Tax Law, University of Denver
Background:  Andy has worked for Investment Evaluations Corporation since March of 2010.  While working with Investment Evaluations Corporation, Andy has participated
in the Colorado School of Mines public short courses, as well as in-house courses with Anadarko, EnCana, and Midland College. During those courses he has provided
lecture and addressed questions during problem solving. Andy is also responsible for website support, and course management. Andy has just started presenting
"Economic Evaluation" short courses this year.  For the 2012 Spring Semester at Colorado School of Mines, Andy taught as an Adjunct Professor in the Division
of Economics and Business teaching Engineering Economics to undergraduate students. In 2011 Andy served as a Teaching Assistant for the academic courses,
taught in the Division of Economics and Business, and the Chemical Engineering departments at CSM. As a TA, he helped develop homework and exam problems
to test the student's knowledge of material, and assists students in building theirunderstanding of the concepts presented in class.   Andy Prior to working for
Investment Evaluations Corporation Andy worked for the YMCA of Pierce and Kitsap Counties as a Lead Program Instructor where he taught classes, managed
a branch budget and staff.  Andy was also the Late Nite Director, which is a program directed at inner city youth helping them get out of gangs, make better decisions,
and prepare them for college or a job.